Tweeting History - From July 16, 1969, 9:34:42 EDT


Apollo 11 S-IC First Stage Separation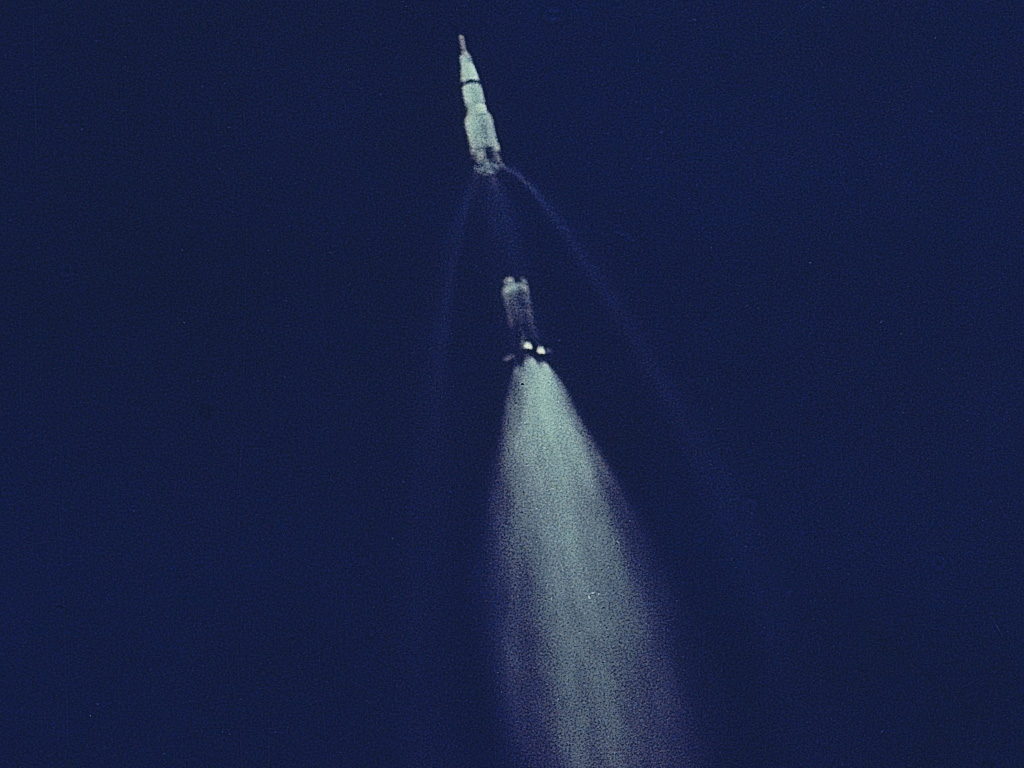 At 000:02:44 GET Apollo 11's first stage S-IC separates, its retrorocket motors fire and the ullage motors on the S-II are ignited to settle its propellants before S-II ignition.
Image credit: NASA
See The Entire Moonwalk NOW -- In HD!
See the 3-1/2 hour documentary MoonScape FREE in 1080p HD via HLS adaptive streaming. Access is just seconds away with a short private registration. Get access to the documentary and all of our supplemental materials.
---
Tweeting History
---
---
Our Featured Content
---
---
Our Mission
---